Ground of Faith
*
Science without religion is lame: religion without science is blind."
Albert Einstein
14th year of publication
Note:
Contributions to this journal need not reflect the views of the Editors or of the Panel
======================
For Exploration and Research:
Victor Zammit's journal
Dialectical Spiritualism
Important Links
This Life, Next Life

, An Overview
This Life, Past Life : Reincarnation
Keith Parsons (YouTube)
"A beautiful and compelling production. So many of the great moments in the history of psychical research have been collected here and brought to life by skilful narration and photography" Prof Stafford Betty

.
New Psi Encyclopedia
WiseWiki.
"the most trusted place for answering life's questions."
[Best to ask through WiseWiki's Question Box, at top of Home Page]

"

Edge

Science"
An issue on Reincarnation & Xenoglossy
Institute of Noetic Sciences
Encylcopaedia Britannica
White Crow
Books
The Academy for Spiritual and Consciousness Studies
Debu
nking Common Skeptical Arguments
against Paranormal and Psychic Pheno- mena

;
Winston Wu
Debunking Sceptics
Skeptical about Skeptics
- (many interesting articles.)
Psypioneer Journal
The Bridge: A Science and Spirituality Resource
Afterlife Data
Public Parapsychology
Association Transcom- munication
Electronic Voice Phenomena
Sam Parnia on NDEs, broadcast over Radio New Zealand
Larry Dossey
Michael Grosso
consciousness unbound
Michael Prescott

Dean Radin
Charles Tart
Stephen Braude

Robert
McLuhan's


blog Paranormalia
Society
for
Psychical
Research
Sheldrake podcasts
NEW HERE:
ALEX INTERVIEWS IN DEPTH IMPORTANT FIGURES IN CONSCIOUS-
NESS STUDIES.

Alex Tsakiris
Skeptico podcasts
Access to recent podcasts
===================
The Journal of Scientific Exploration
i-digital medium
Lois Isenman'

s
INTUITION INDEPTH
David H. Howard:
Spirit Communion
The religion, philosophy and science of Spiritualism
Elene Gusch:
Elene Explores
A Journal of Interest:
Caduceus Journal U.K.
Caduceus is a healing, spiritual magazine focusing on psycho- logical, emotional, spiritual, ecological and environmental health, therapy and growth, including natural, holistic, energy and complementary medicine.
FREE ONLINE ONLY ISSUE
View the entire latest issue online totally free of charge
click here
Note:
Contributions to this journal need not reflect the views of the Editors or of the Panel
======================
For Exploration and Research:
Victor Zammit's journal
Dialectical Spiritualism
Important Links
This Life, Next Life

, An Overview
Editor: The Rev. Michael Cocks
Advisory Editor: Michael Tymn


"To prescribe the conclusions is to preclude the research"

To read other issues go to www.thegroundoffaith.net




NEW

: Interested? Then "Follow" the Editor on Twitter, and receive notifications of new issues, & tweet messages.
If you prefer, email the editor, to subscribe or delete, offer reviews or ask questions. [

To read our APRIL issue

go here]
================================================================


FROM THE EDITOR


How I came to join in the conversations with St Stephen.




For fourteen years I have been offering

The Ground of Faith

to clergy and others in several countries. I have been doing this as I try to make spiritual, theological, emotional, intellectual and scientific sense of an experience that began one night in May 1973, in Sevenoaks, Kent,

when Catholic Olive Ashman was awakened in bed by Tom, her Jewish husband, talking in Latin: "

Sic Ecclesia Spiritus Sanctus.. Thus in the Church is the Holy Spirit

." When Olive questioned the Voice, it answered in English, though Tom remained asleep. Although Tom had not previously been a medium, he became able at will, to enter deep trance, allowing the conversation to continue. The voice identified itself as that of Stephen the Martyr. At first the conversations were about the nature of the reality that allowed such communication.



A synchronistic prophecy.



About the day that Stephen first spoke, I, here in Christchurch New Zealand, received a black notebook full of prophecies about myself, from a person in the North Island, unknown to me. It prophesied what was to come.

By synchronicity, three months later Tom and Olive and I met here in Christchurch. Soon I too was joining with others in the conversation with Stephen. There were nearly 200 conversations more to come in the next seven years.

In these conversations we were joined by a number of extraordinarily spiritually gifted and creative people. We were also faulty people, and remained so - but the conversations and the remarkable synchronicities continued.


Michael Cocks:




Stephen on "The sense of being an 'I'."



[If readers go to the Stephen Page they will find lengthy reviews agreeing that the Stephen in my book is the historical Stephen, a Greek speaking Jew, who was the first Christian to be martyred, and die for his faith. They can hear his voice, also the sound of the carnyx, the Celtic war trumpet, that Stephen called himself, speaking in the Greek dialect current amongst Celts in ancient Thrace and Galatia.]

After the death and resurrection of Jesus, the twelve apostles employed him as a kind of social worker amongst Greek speaking widows. He did not stay in that role but preached to spread the Gospel. For that he became the first follower of Jesus to die for his faith.


Many scholars think that both Jesus and Stephen had belonged to the Nazarene sect of the Essenes, and that Stephen's teaching would be close to that of the historical Jesus. Interestingly it is also consistent with the teachings of modern Franciscan Catholics, which it seems is espoused by the present Pope Francis. Stephen can differ in the way he puts things, but the general message is consistent.


This is what Stephen had to say on "The Sense of Being an 'I'

". Read the article


==========================================================


Guest Writer

Bruce Scott-Hill:



MEDIUMS TODAY AND "

AFTERLIFE TEACHING FROM STEPHEN THE MARTYR

"


On reading the Rev. Michael Cocks', book, Afterlife Teaching From Stephen the Martyr - a book containing taped channelled mediumistic teachings of St Stephen, the first Christian martyr - I myself, as a person who normally accepts only "solid" science as a measure of truth; found its modern and rational teachings, not just completely convincing (for reasons outlined below), but also spiritually enlightening. I therefore consider his book and St Stephen's teachings a hugely important and valid adjunct to the Bible for us all. Read Scott-Hill's article

Michael Cocks:
Stephen talks about the whole purpose of our life on Earth


In an early conversation with him, Stephen said, "Remember, that in the beginning there was the coming away from the Source for the correction of many disorders. Acquiring a physical body is only one stage in the corrections. To be in the physical is not always the most enviable stage, as just lately you may have learnt, but this I tell you: in this span of creation, the time or times in the state are of short duration, and, though important, are at the most very temporary. It is not surprising then ....." … Read more

Franciscan theology, endorsed by the Pope, is very similar to much of the teaching of Stephen.

[Michael Cocks writes: ]
" Spiritual Truth is Spiritual Truth whoever teaches it. I am heartened to find that modern Franciscan teaching is so close to that of Stephen the Martyr. I see the following description of modern Franciscan teaching as also an exact description of the general thrust of the teaching of Stephen. [The exception may, or may not be acceptance of the reality of reincarnation, prevalent amongst some groups of early Christians, but banned under the Empress Theodora

at the Synod of the Eastern Church of Constantinople in 543.]




Franciscan Richard Rohr,
in his emailed meditation dated Thurs, Jan. 26, 2017 has this to say about
Franciscan Mysticism:



"... mysticism is experiential knowledge of spiritual things. Franciscan mysticism is a trustworthy and simple—though not necessarily easy—path precisely because it refuses to be mystified by doctrinal abstractions, moralism, or false asceticism (although some Franciscans have gone this route). Franciscanism is truly a sidewalk spirituality for the streets of the world, a path highly possible and attractive for all would-be seekers. You don't need to be celibate, isolated from others, highly educated, or in any way "superior" to your neighbor. In fact, it is much better if you are none of these Continue reading

[For your interest Another Meditation ] To Sign up to receive these meditations daily



================================================================
CONGRATULATIONS ON THE NEW N.Z. VERSION OF CHRISTIAN TODAY ! Launched 27 March, 2017 We are very happy to present
Articles by young writers in

Christian Today



Tash McGill - Are you stuck in a bad religion?

Michael Cocks:
Psychic Research and Basic Religion




Psychic research asks questions like: Is there a spiritual world? Is there an afterlife for each person that lives? What is the afterlife like? More and more wonderful and trustworthy books give us an ever clearer picture what to expect when we pass to the spiritual world.

Basic religion, seen amongst the Christian, Hindu, Buddhist and Islamic mystics, does need to be aware of what psychic research has revealed. But basic religion looks more toward communion in the Whole, mutual love and service within such a Whole

Read on...

Church of England and Spiritualism: 1937 Majority Report

CATHOLIC PRIESTS MAKE CONTACT WITH THE DEAD A number of Catholic priests

have been leaders in the field of electronic communication with the afterlife. In his book, 'Direct Line to the Beyond', Father Francois Brune talks about the part played by renowned physicist Father Agostinho Gemelli, who, at the time, was President of the Papal Academy. The experiments were performed with another priest, Father Pellegrino Ernetti. The recording registered was of the deceased father of Priest Gemelli and spoke of an observation that his son had made to Priest Pellegrino Ernetti. They took the recording to the Pope Pio XII. The Pope heard the tape and calmed the Priests by saying that the phenomenon was part of the scientific domain and encouraged them to continue their research as it marked a new scientific study which will confirm the afterlife faith. Read more...

Printed Church journals on psychic research and Christianit

y



The Christian Parapsychologist (Churches' Fellowship for psychical and spiritual studies)
Subscription: 10 pounds.



Reaching Out

, the Journal of the Quaker Fellowship for Afterlife Studies.
Subscriptions 10 pounds, via Angela Howard
email angela1@webbscottage.co.uk



Psychical Studies

, the journal of the Unitarian Society for Psychical Studies,
Subscriptions 10 pounds, via David Taylor email editorusps@yahoo.co.uk
=============================================================

Be uplifted: Listen to this young Swede::

Aksel Rykkvin "Eternal Source of Light Divine"
===============================================================
Some articles by

Michael Tymn


Editor-in-chief of

The Journal for Spiritual and Consciousness Studies




**

How to join the Academy for Spiritual and Consciousness Studies Inc

[JUST PUBLISHED Feb 16 ]
UNSUNG HEROES: MICHAEL TYMN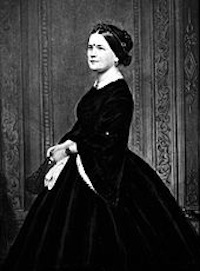 Was it really the spirit of President Lincoln?
A recent Travel Channel program discussed the purported spirit photo taken by medium William Mumler sometime in 1871, showing what appears to be the spirit of Abraham Lincoln standing behind his widow Mary Lincoln, (below) his hands resting on her shoulders.
There is a very vague image… Read more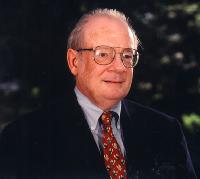 "Soul Mist" – the Most Popular Subject
Of the 160 posts at this blog since it moved to White Crow in April 2010 after several years at another site, the one with the most views was posted on October 4, 2010 and is titled
Read more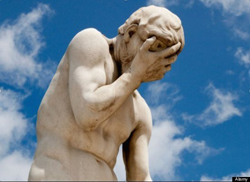 Will President Trump make us one with our toys?
As the United States prepares for a change of leadership, many people are still scratching their heads and wondering how Donald Trump, a man so seemingly unpresidential, at least in the more traditional… Read more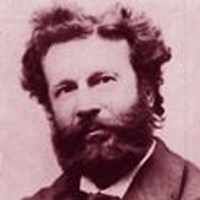 Death and the Afterlife: Let us Persevere


As a follow-up to my last blog post dealing with philistinism – our tendency to avoid talking about death and to seek a life of pleasure without any search for meaning, thereby leading to existential despair – I am going to let the world-renowned French astronomer Camille Flammarion (below) (1842-1925) have his say on the subject. His words below are extracted and abridged from his 1922 book, Death and Its Mystery: Before Death. Not much seems to have changed in the near hundred years since Flammarion penned his thoughts.


Continue reading


Philosophical Discussions, by Prof Richard Cocks
René Girard – Imitation and Life Without God
I
n preparation for teaching a literature course in the 1950s, René Girard reread some of the classic novels. In the process he realized that the novelists had had profound insights into aspects of the human condition and that to a large degree, they were the same insights. Not only that: they all ended the same way with the despised central protagonist recognized by the author, finally, as an aspect of himself. Thus, all the great novels end with a moment of transcendent self-revelation. This claim is certainly immensely provocative and intriguing.
Read this study
Contempt of The Human: Autonomy, Relationships, and Self-Reflection
Until just a few years ago I imagined that we should be able to generate our own self-conception rather than letting other people's opinions determine who we think we are. I think this fantasy was fueled by my
somewhat lowly
status as an adjunct professor and a delusion that one could be self-sufficient, at least in this regard. Ren
é
Girard
points out that the illusion of autonomy and self-sufficiency is the ultimate hubris and god fantasy. With the supposed death of God suggested by people like Feuerbach, we have been encouraged to adopt God's prerogatives and qualities for ourselves; to be autonomous, creative, original, self-sufficient, omniscient,
omnipotent Read this study
Are Friends Electric?: Machines, Emotions, And The Importance of Rule Breaking
A robot is a machine. One definition of a machine, used by people like Alan Turing who invented the concept of a modern computer, is a rule-following device. A computer, and by extension, a robot satisfies this definition. Computers are rule-following devices. They do what we program them to do; no more, no less.
Clearly, some of what humans do is to follow rules Read this study
A supportive article
Be uplifted by Swedish 12 year old singer Aksel Rykkvin
Laudate Dominum
(Mozart)
From Februry 10, 2017 issue of Victor Zammit's FRIDAY AFTERLIFE REPORT
(Readers may like to subscribe to these weekly reports)

COMMENTARY: LIMITATIONS OF ORTHODOX SCIENCE
A non-traditional physicist reminded us about how slowly orthodox science changes. In order to achieve acceptance by orthodox science, anyone who wants to be taken seriously has to have their articles submitted to PEER REVIEW. However before any article is even published, three conditions have to be met:

First
, the author has to have at least a doctorate in their field,

Secondly,
the claimant has to be in good standing with a prestigious university,

Thirdly,
their ideas must not contradict currently accepted theories.
BUT ... THE GREATEST INVENTORS of technological advances did not

have ANY of the above.
Anyone who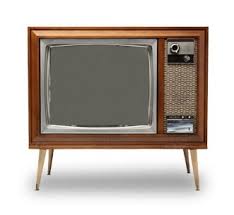 switches on an electric light, turns on a television, makes a telephone call, watches a film, plays a record, takes a photograph, uses a personal computer, drives a car or travels by plane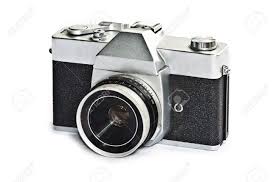 has the lone eccentric to thank. Their inventors had no university degree,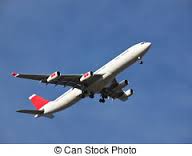 did not go to a prestigious university and did not have a doctorate! And yes, orthodox scientists derided and ridiculed all of these inventors - before they perfected their products; people like
Bill Gate
s,
Steve Jobs
who both dropped out from university - and many others like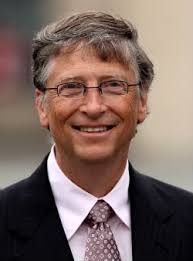 them.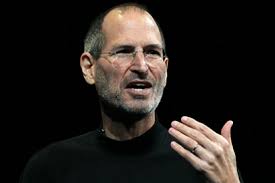 Conclusion:
orthodox scientists must WAKE UP to the twenty first century and judge by 'results'. They need to open their minds to the afterlife and 'paranormal' activity on the basis of the evidence.
DR ANTHONY CICORIA'S NDE
Tony Cicoria is a doctor specializing in orthopedic medicine, orthopedic surgery, orthotics, prosthetic supplies, and sports medicine. In 1994, when he was 42 years old, he was struck by lightning. He was able to look down on his body and see and hear other people talking. But they could not see or hear him. He says he was amazed to find that he could still think and concluded "Whoever I am, I always am, and whatever is on the floor (his body) is nothing more than a shell."
View his story on You Tube
Stephen, the Carnyx, the Celtic war trumpet




"

if the trumpet does not sound a clear call, who will get ready for battle?"




1 Cor, 14,8



On one occasion, in the kind of Greek spoken by Celts in Thrace and in Galatia, the Martyr Stephen called himself a Celtic War Trumpet, i.e. a Celt. He said he was born across the river from Ancyra (modern Ankara) in a small village called Seletar. He said that the name meant the Fourth Landing Place. (That is a possible translation.)
His words make good sense, if we accept his statement, that they were spoken to Joseph the parent of Jesus who was a leader of a camp of the

Nazaren

e

sect of Essenes in Galilee. It looks as if Stephen had completed two years as a novice, and was about to be admitted as a full member

through participation in the Messianic Communion service.
=================
The former Bishop of Christchurch N.Z., the Rt. Rev. Dr David Coles

writes

"



"Michael is a retired priest in this diocese and has for many years explored alternative religious experiences. The book is certainly not mainstream but for those who wish to explore "other- dimensional" spiritual experience through the eyes of an Anglican priest focusing on the Communion of Saints, it will be of considerable interest

."

The Rt Rev. Edward Holland
Formerly Asst Bishop of Europe, and then Bishop of Colchester writes:
"– I have been very affected by it. What comes to mind immediately is: 1. the sense of life after death being very close, very normal and not very intimidating; 2. Stephen's experience of being at first after his death very tied up with his identity as Stephen but later leaving that behind and only picking it up again in order to communicate with Thomas and the others; 3. the way in which individuality becomes much less important but that nevertheless the 'ego' is not something to be avoided but something which contributes to this experience of being part of the whole." . . . . .
"It has to be said that most people do not really believe in God at a rational level, though probably most do at an emotional level. This is why almost everyone fumbles over the resurrection of Jesus. For most it's an impossible What Stephen confirms for me is that it is an entirely natural event, which if only they believed should surprise no one. As Metropolitan Anthony Bloom, the great Russian Orthodox leader in this country who died a year or so ago said - I paraphrase him: 'How strange to believe that life can die and not believe that life can live!' "




Prof. Emerit.

Mary Carman Rose

: "A wondrous book! St Stephen is a fine spiritual director. I am grateful for the gaining of new insights into some centrally important Christian beliefs. My own gift of faith in eternal life has been given wonderful support in this volume."


[She was Catholic, formerly professor of philosophy at Goucher College, Towson Md., and taught in a seminary for priests. She was former editor of

The Journal of the Academy of Religion and Psychic Research

.]